my mono gallery
I find the art of monochrome one of the most challenging and rewarding areas of photography.
I class myself as a colour worker, thinking and seeing in colour.
However when I do see enough potential in texture and depth of tone the mono render can be most gratifying.
I use a slight sepia colour tone to add a little more atmosphere on occasion.
Companions
Meet Mike with his faithful fury friend Charlie.
Inseparable wouldn't you say?
Mike's jumper of many colours was distracting but the image became much stronger in mono.
Where does Mike end and Charlie begin?!
f/7.1 • 1/400sec • 24-105mm lens @ 82mm • ISO800
Location: Trent & Mersey Canal, Stone, Staffordshire
Out To Pasture
You can read its details in my Northumberland Gallery . . . Northumberland
The Hideout
This is the sister image to 'Final Destination'
You can read its details in my Creative Gallery . . . Creative
Running For Cover
You can read its details in my Dorset Gallery . . . Dorset
Pride & Joy
You can read its details in my Creative Gallery . . . Creative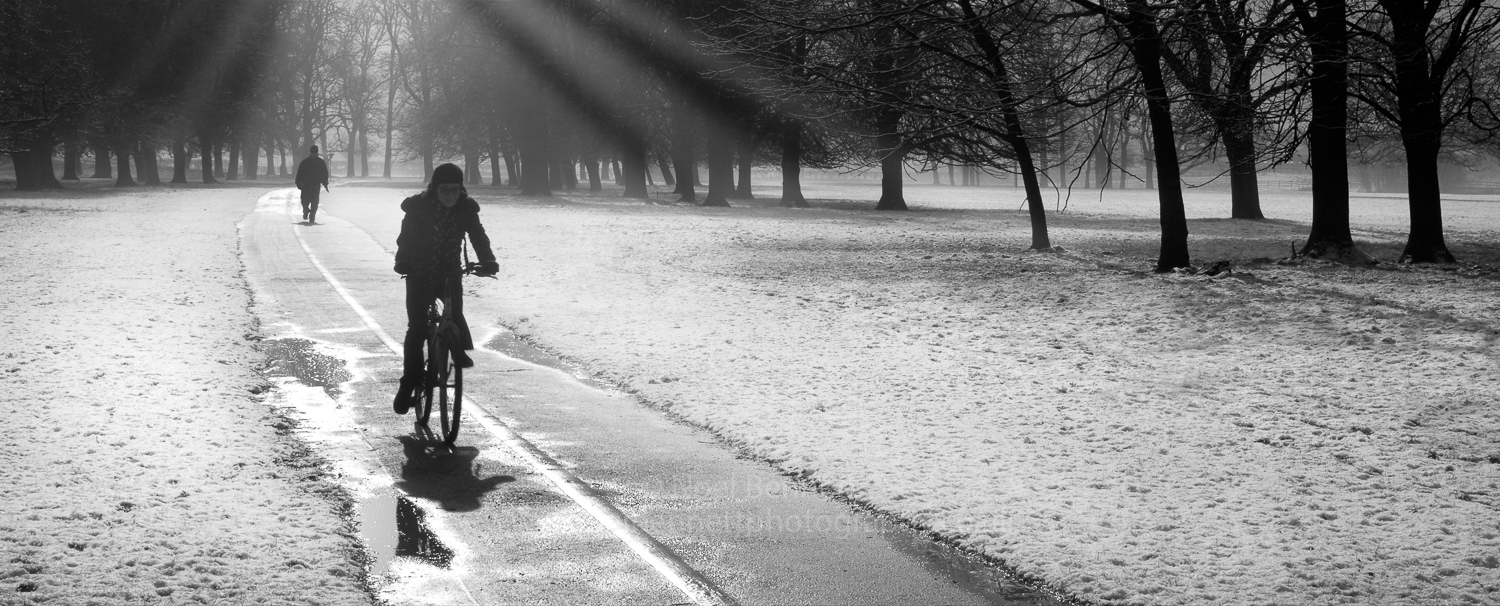 True Grit
Location: Tough Guy, Wolverhampton
The captured moment was perfect and the post production monochrome brought out the drama,
ƒ/5.0 • 1/640sec • ISO1250 • focal length 200mm • hand held
Minx
I like to think this image was the result of good dialog with the model. Krystina made a very professional model.
I shot away from the backdrop to leave it featureless, while concentrating on the subject.
The gloves kept otherwise bright hands under control.
This image won me 'Best Portrait 2012' at the Stafford Photo' Society's annual competition!
f/11 • 1/125sec • ISO 100 • 97mm • Studio Lights • no tripod.
A Place To Rest
I think this is a good example of wide angle photography. I needed to get down low to exaggerate the foreground interest.
The converging verticals had to be partially corrected in post production.
ISO200 • 17mm • ƒ/18 • 1/80sec • ND filters • tripod
Location: Roaches End, Staffordshire Moorlands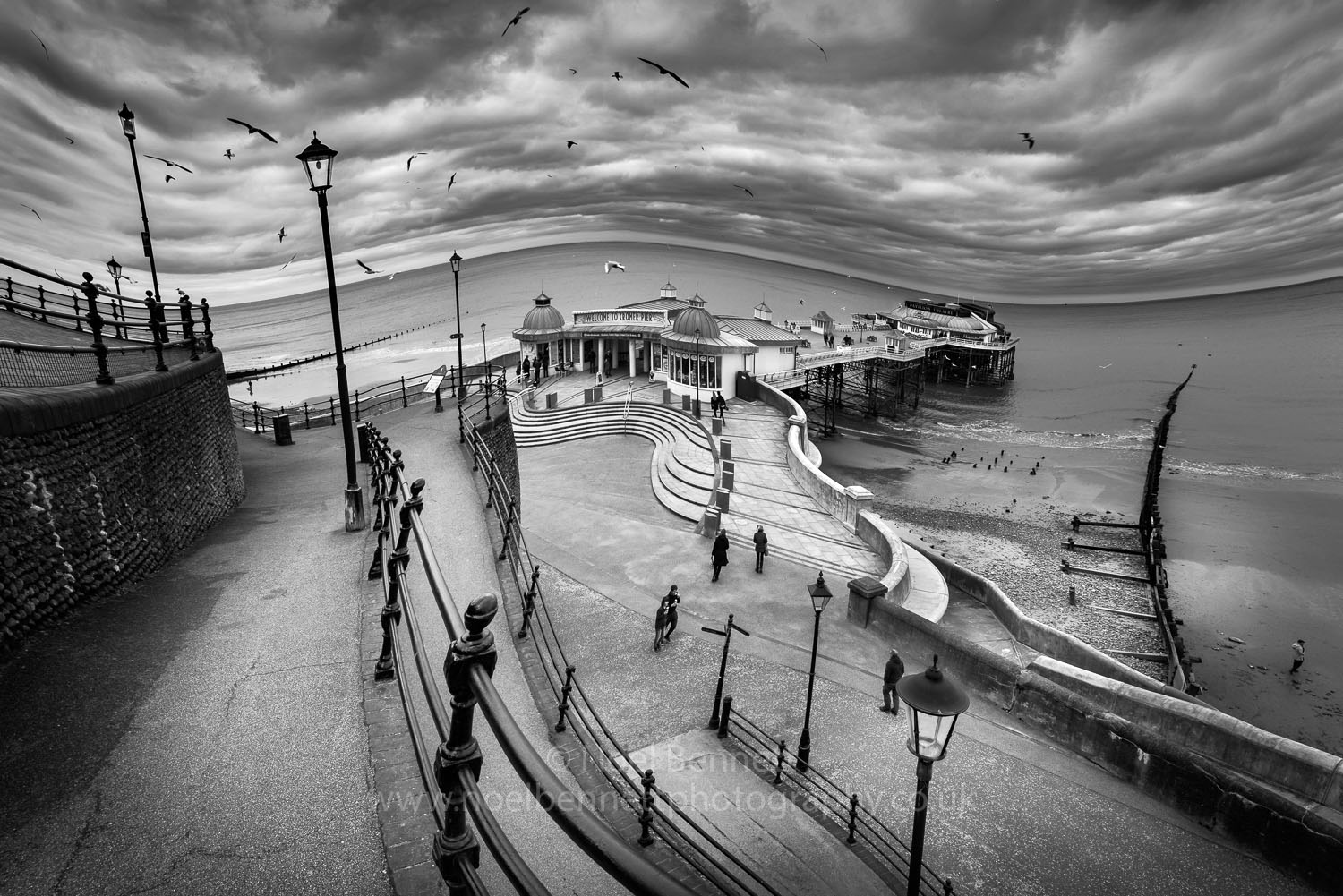 Cromer Pier
Yes that's right Cromer Pier, but with a twist!
ISO200 • 105mm • ƒ/18 • 1/10sec • bracketed exposure • tripod • wellies
Location: Cromer, Norfolk
Surplus To Requirements
Like so many locations, I have seen this image or similar numerous times. However I wanted my own particular take on what I might see. I really worked on the composition at the time of capture and than afterwards working on all the tones. I started with a tripod but ended up putting it to one side as I wanted to move around the stones freely exploring all the possible angles.
ISO1100 • 18mm • ƒ/10 • 1/10sec • ND filters • hand-held
Location: Stanage Edge, Hope Valley, Sheffield, Peak District
Lines In The Sand
I just kept walking through the scene looking for lead in lines and balance. It was a real pleasure.
ISO64 • 19mm focal length • ƒ/14 • 1/8sec • tripod • Lee ND Filters
Location: Constantine Bay, Cornwall
Outgoing Tide
No sun kissed boulders on this image. Instead I walked towards Low Newton-by-the-Sea to catch the tide ebb and flow over the sands, between the seaweed. I try to take the shot as the water returns to the sea. I seem to get better results doing this.
ISO100 • 21mm • ƒ/22 • 2secs • ND filters • tripod • wellies
Location: Embleton towards Dunstanburgh, Northumberland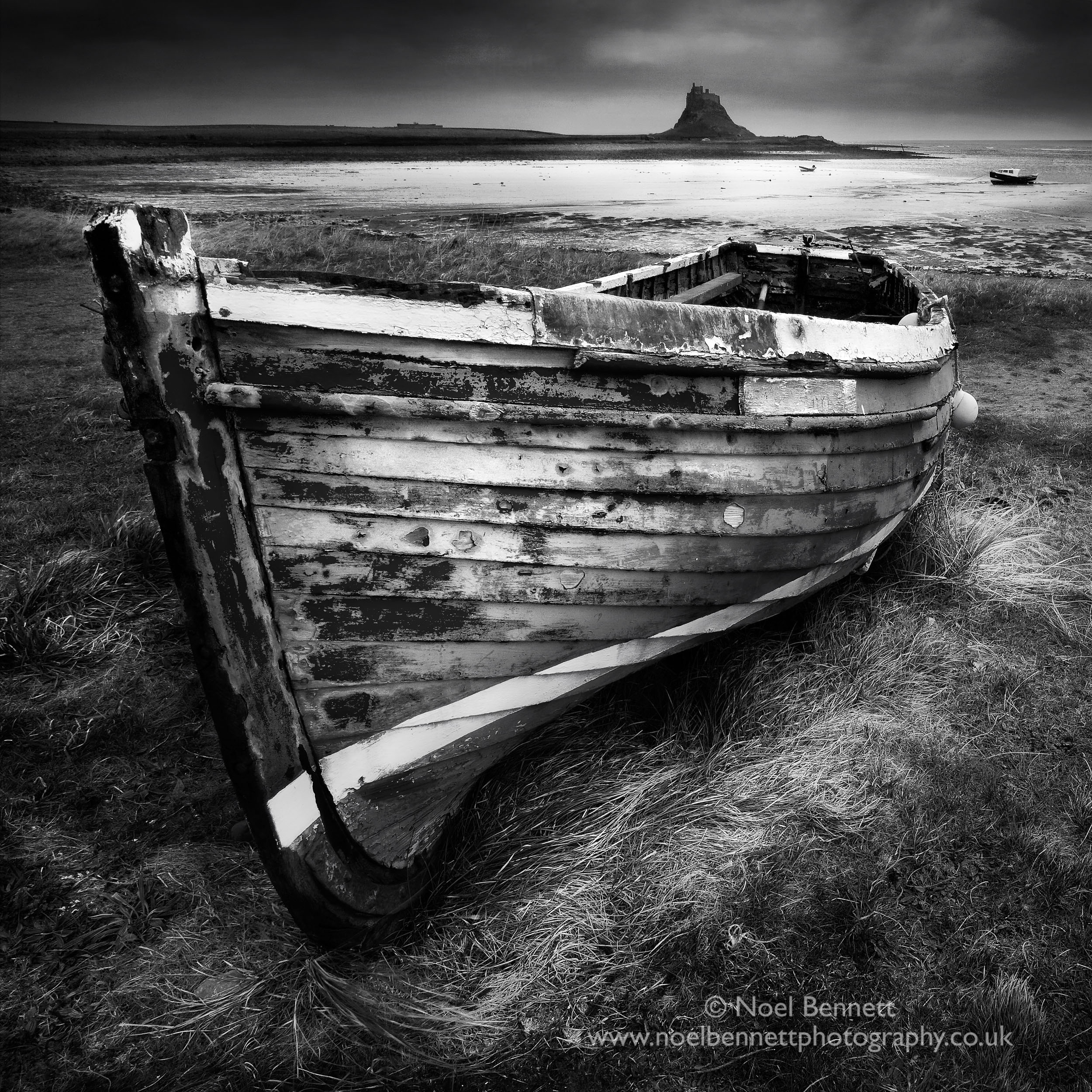 The Blue Boat*
* Well it was before I converted it to monochrome!
You can read its details in my Northumberland Gallery . . . Northumberland